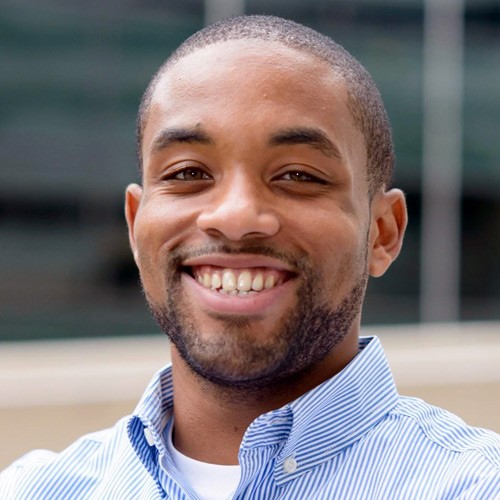 Tony serves on the Appalachian Trail Conservancy's Next Generation Advisory Council. In this role, he helps the ATC develop strategies for engaging a younger and more culturally diverse audience. Born and raised in Washington D.C., Tony knows firsthand the challenges that youth from urban communities' face when connecting to nature. He believes strongly that in order to truly protect our nation's public lands, the environmental movement must come together to develop a more inclusive approach to engaging individuals from underrepresented communities. Drawing on his personal and professional experiences, Tony hopes to work with the ATC to ensure equitable access for all American to enjoy the physical and mental benefits of the Appalachian Trail.
Tony developed a love of the outdoors at a young age while on camping and backpacking trips with the Boy Scouts of America. He was awarded the rank of Eagle Scout in 2006 and still considers it to be one of his proudest accomplishments. At 14, he became involved with the Student Conservation Association (SCA), working on trail construction and restoration projects in national parks across the country. After high school, he completed an AmeriCorps internship, where he worked on large-scale conservation projects in western Massachusetts and educated local youth about the environment. This experience inspired him to pursue a career in the environmental field and, in 2012, he graduated from The Evergreen State College in Olympia, Washington with a B.S. in Ecology.
Tony continues to hone his conservation leadership skills by volunteering on a number of environmental committees and councils. In additional to the Next Generation Advisory Council, he also serves on ATC's Membership and Development Committee. In 2017, he was selected as a EE 30 Under 30 recipient by the North American Association of Environmental Educators (NAAEE); and was also selected to represent the Appalachian Trail Conservancy during the National Park Foundation's Summit Seekers program, an intergenerational outdoor leadership training program designed to foster inclusion and engagement of urban communities. Recently, he has become increasingly interested in environmental advocacy. Earlier this year, he spoke at his first congressional briefing, joining the Outdoor Alliance for Kids (OAK) to advocate for the Every Kid In A Park federal program.